The Best DIY Machine for Creative Beginner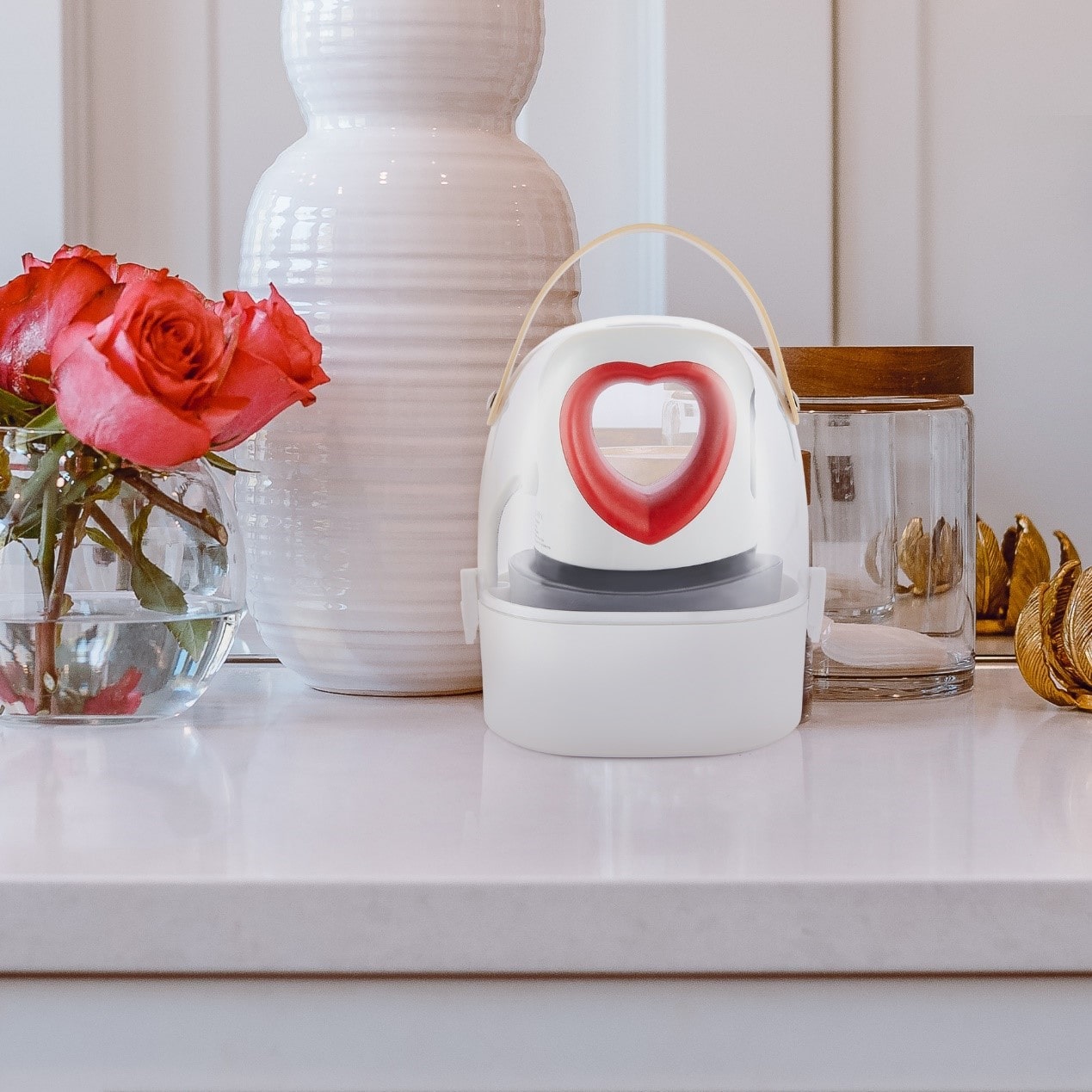 For quite a long period, people are used to considering that embroidery is the best way to customize an imaginative item. However, embroidery by hand can be very time-consuming in evidence. As time goes on, progress in science and technology has promoted economic and social progress greatly, so people have more and more choices to personalize their customized items. We do believe a mini heat press machine could be one of the best baggage for opening your DIY journal.
More Lightweight and Portable for Homemade Handcraft
As an almost universal rule, the bigger size of the heat press machine the more expensive it is. The general rule is to buy the biggest size for your budget, while the biggest size does not equate to the best size,comfort sense of experience is paramount. This mini heat transfer press has a 9x5.8 cm heating platen and helpful easy-grip design for complete control, ideal for unusually small or challenging design transfer projects from either sublimation or heat transfer paper. This device's compact hand-held size is ideal for unusually small or challenging projects, handling detail work and irregular surfaces like sleeves with ease.
More Affordable and Ideal for Small Business and Beginner
If you've never tried to DIY with a machine, this is especially true for a beginner that the first machine shouldn't be much too expensive. You sure don't want to invest a lot of time or energy until you know that you're going to get a lot of use out of your machine. Starting with a more cost-effective choice and working your way up is a smart move. People can easily create value by adding their images to T-shirts, dresses, phone cases, school bags, and more! The mini heat press machine is good enough for people to start a business.
Conclusion
The DIY dream of low cost, high efficiency, long-duration lifetime could rest on heat press equipment such as this mini machine. Don't hesitate and just try out your creativity in ease and safety with this attractive and intuitive mini press or provide a heat press kit as a birthday or Christmas gift to encourage an artist in your life.
---