MAKING CREATIVITY LIGHT UP YOUR LIFE
In today's fast-paced, high-stress world people are working longer hours than ever, and often forget their original life of themselves. If you're in a period of change or just feeling stuck and in a rut, now may be a good time to make your life colorful. Our mission is making creativity light up your monotonous routine - professional heat press machine coming to plunge you into the endless possibilities of heat transfer printing.
Have you dreamed of creating your own products, adding your designs to your clothes and home furnishings? Are you even more ambitious and think there's a market for your ideas out there in the general public? Sometimes you will be just out somewhere and all of a sudden, a beautiful, profound idea will enter your thoughts in a split second, so "Heat Press DIY"machine stepped in.
Our machine gives you a suitable place to put their inspirations across, try out your creativity in safety or provide this easy press kit as a birthday or Christmas gift to encourage an artist in your life. Just enjoy your life,enjoy DIY machine!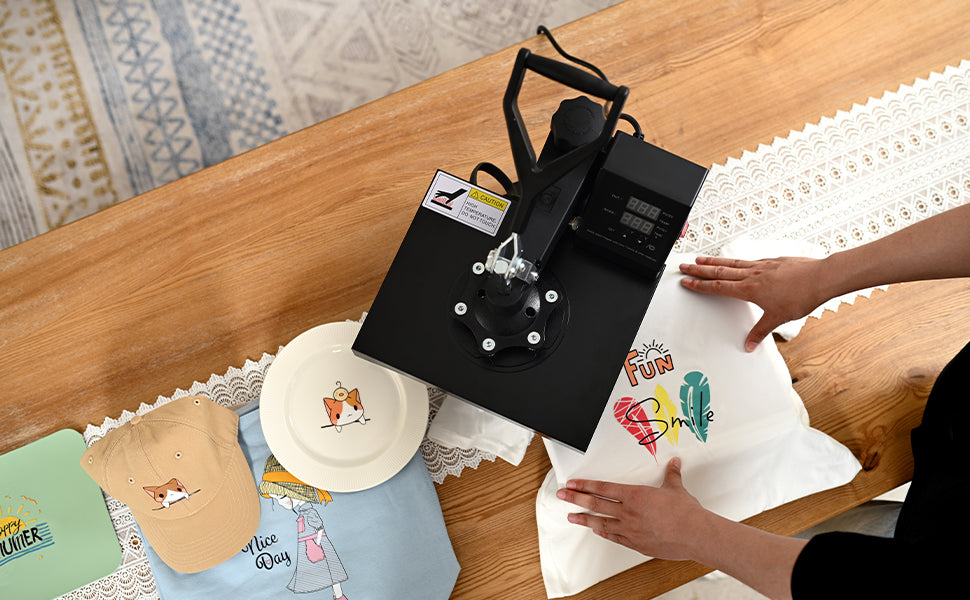 ---